Tips For Choosing the Perfect Solitaire Diamond
Investing time and thought into finding the ideal solitaire diamond is a choice not to be taken lightly. An engagement ring with a single diamond has been a traditional symbol of undying love and devotion for generations.
When Searching for The Ideal Solitaire Diamond, You Should Consider the Following:
The 4 C's
When shopping for diamond solitaire earrings, it's crucial to think about the cut, clarity, color, and carat weight—the "4 C's" of diamond excellence. Whether or not a diamond sparkles and shines depend on how skillfully it was cut and fashioned. A diamond's clarity is measured by how spotless it is, whereas a diamond's color describes how yellow or colorless it is. The diamond's carat weight reflects its physical dimensions and quality. You'll want to find a happy medium between these variables based on your budget and personal tastes, so it's crucial to think about how they all affect the diamond's overall beauty and value.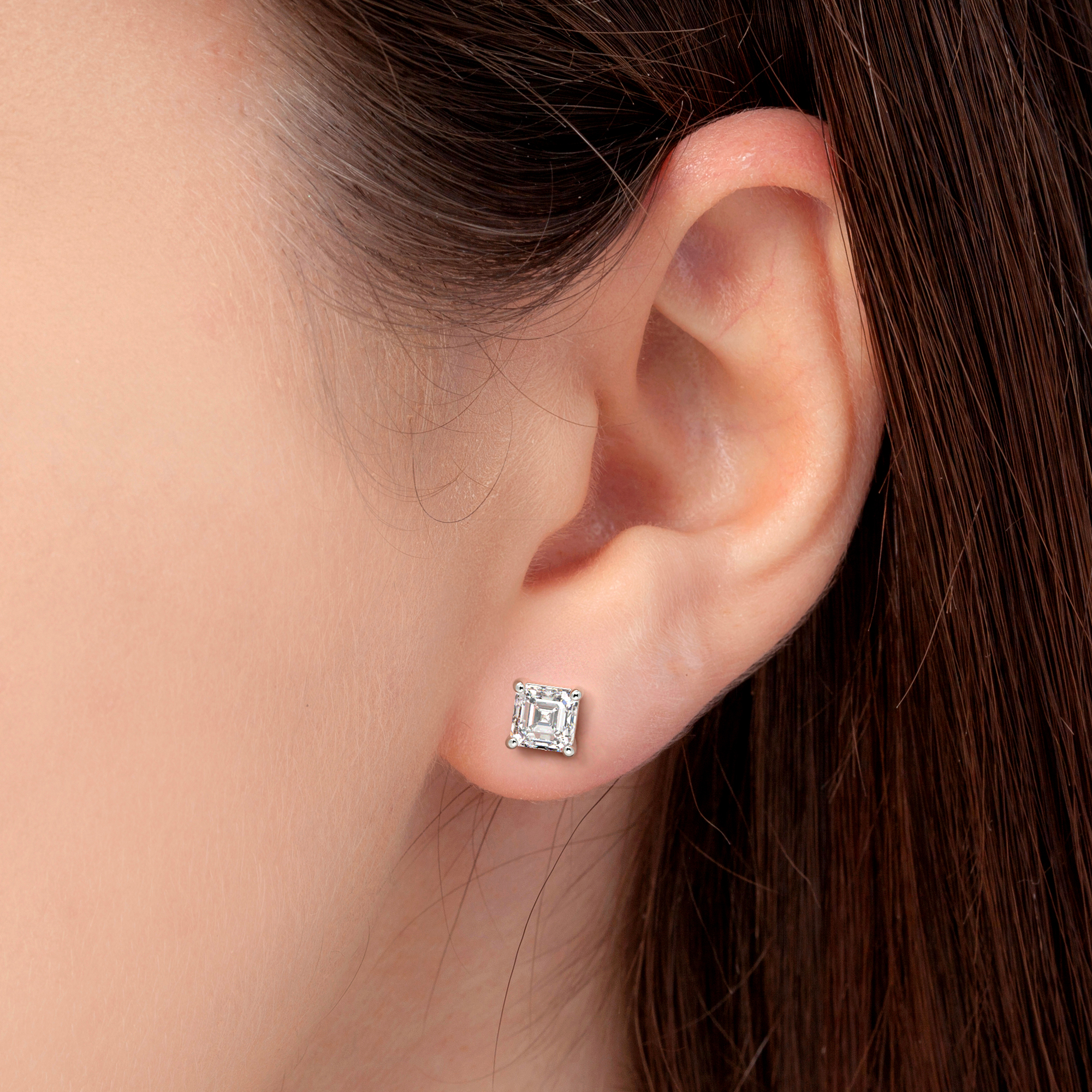 Certification 
You should purchase Diamond Solitaire Stud Earrings that have been graded and verified by a third party, such as the GIA. The diamond's quality and worth may be objectively assessed thanks to the certification provided by an impartial third party.
Where We Are?
The style and look of a diamond are largely influenced by the setting in which it is displayed. Prong settings, bezel settings, and pave settings are just some of the options available in diamond earrings for girls. It's crucial to think about how the setting will complement the diamond and show off your sense of style since each one is different.
Grade of Metal 
When shopping for a solitaire diamond, it's also vital to think about the metal of the ring's setting. Gold in its many colors is available, from platinum to yellow to white to rose. There are a variety of metals to choose from, each with its own distinct appearance and durability.
Shape 
When shopping for a Solitaire Earrings Design, it's also vital to think about the cut. Round, princess cut, oval, emerald cut, and pear cut diamonds are the most common. It's crucial to think about which form would best fit your own sense of style and preferences, since each has its own distinctive appearance and appeal.
The Style of Your Partner 
Finally, while selecting a solitaire diamond, it's crucial to think about your partner's taste and preferences. The ring should be something they are happy to wear and treasure for the rest of their lives, thus it should be chosen with care. Choose a solitaire diamond that speaks volumes about them by taking into account their preferred hues, cuts, and styles.
Please follow and like us: